Endermologie Alliance
Menu
Endermologie Alliance
Treatment Method
Newest model of endermologie "Alliance"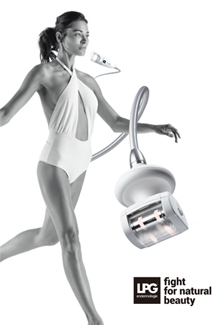 Endermologie was created by LPG in France in 1986.
A treatment that has been loved for over 30 years.
Started as a medical device to repair scars,
Since then, it has been used as a beauty device due to its various beauty benefits.
For cellulite, it has been approved by the FDA (US Food and Drug Administration) as an effective technique, and with more than 145 abundant research data and photographs that support the results, the beauty benefits of endermologie is highly commended internationally.
Endermologie ® Body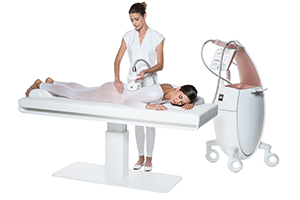 The latest model "Alliance" of Endermologie has a combination of continuous suction, rollers, and electric arm with 3D stretching by "New Technology" (patent pending) that will loosen the stiffness of the body.
Three treatments: cellulite/fat care, blood flow and lymphatic flow, and aging care can be done all at once for a shorter and more comfortable efficient treatment.
By performing the treatment customized according to the body parts and contents of each customer's concerns, we will help you reach your goal.
Drainage
Approach to Cellulite and fat
Improving of metabolism
Aging care for the skin
Muscle stretch
Endermologie ® Face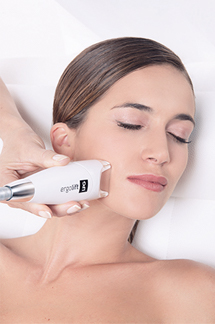 The motorized flap equipped with the latest LPG "Endamolift MPF"awaken the natural synthesis of essential rejuvenating substances hidden in the skin.
It does not put any unwanted strain on the skin, so you can expect a long-lasting natural face line with the special care.
It also activates and helps the fibroblasts that produce collagen that maintains firmness, elastin that maintains suppleness, and hyaluronic acid that maintains volume and moisturizes leading to a beautiful young skin.
We will help you get back your firm and moisturized skin.
Drainage
Contouring the face
Aging care for the skin
Healthy-looking glow
Endermologie ® face is recommended to those
Who look older than the actual age
Who want a more contoured face
Who want to regain the firmness of the skin
Who has a dull complexion
Price
Treatment
Time
30 Minutes
Initial fee

8,800 yen
(with tax)

Regular price

22,000 yen
(with tax)
Set of Tickets

One ticket is for a 30 minute treatment
(It does not include time for changing clothes,(Does not include time for changing clothes, cleansing and counseling)
You can use multiple tickets in one day
Tickets can be used for both Body and Face
Perks for purchasing sets of tickets?
We will give you one endermologie suit for free
You can have further sessions at a discount – 16,500 yen for 30 minute sessions.
All prices are including tax.
FLOW
Counseling

Please fill out the counseling sheet in the private treatment room and a person in charge will provide counseling.
* Endermologie is a women-only menu.

Changing clothes

Please change into the tights and paper shorts that are provided in the private treatment room.

Starting the treatment

We will start applying the endermologie machine to the body or the face.

Getting dressed &
Going home

You will get dressed and be on your way.
Precautions for Endermologie
Customers who are pregnant are not allowed to receive Endermologie treatments due to the possibility of it affecting childbirth.
Please come in for treatments once you have settled down after giving birth.
In addition, if you have a serious illness or a skin disease, you may not be able to receive the treatment. Please be careful if any of the following apply.
* Please note that we cannot accept reservations for treatments if applicable. 
We cannot provide ANY Endermologie treatments if you have  the following conditions:

Cancer, infectious diseases
Rash
Use of anticoagulant
Blood disease
Inflammation

We cannot provide Endermologie for the BODY if you have  the following conditions:

Pregnancy (excluding leg treatment)
Blood Clots

We cannot provide Endermologie for the Face if you have  the following conditions:

Herpes
Infectious diseases and inflammatory acne
Vitiligo

We cannot provide Endermologie for the parts affected by  the following conditions:

Rosacea
Varicose veins and spider web varicose veins
Skin lesions, pressure ulcers, ulcers
New scar, hypertrophic scar or keloid scar
Abdominal hernia or inguinal hernia
Acute bone joint lesions or muscle lesions
Hormone therapy
Implant
Any area that surgery was performed
Raised mole
Earrings
Botox
Filler injection
Lipoma
Hemangioma
Vein surgery (last 2 months)
FAQ
About reservation and payment

How should I make a reservation if it's my first time?

You may call to make a reservation (03-5962-7615).

It's hard for me to make a reservation in advance because I'm too busy. Can I still make a reservation on the same day?

Same day reservations is possible. Please call the clinic to check availability.
However, it is best to make a reservation in advance if possible. 

Can I bring my child with me?

We apologize for the inconvenience, but we do not have any staff who are capable of watching your children, so please make your own arrangements.

What happens if I'm late to my appointment?

If you are going to be late for the appointment, please let us know by phone or email.
If you are late for more than 15 minutes, we may not be able to perform the treatment as scheduled depending on the reservation status of the day.

What should I do about cancellations?

You can cancel or change your reservation by phone. Please make sure to contact us by 18:00 the day before your reservation. (Please note that the clinic is closed on Mondays and we cannot take your call).

Do you accept credit card payments?

We accept VISA or Mastercard.

About endermologie

Is endermologie really effective?

Endermologie has been used for many years in institutions, research institutes and spas around the world, and its usefulness has been proven by more than 130 scientific studies.
However, please note that we do not guarantee the same results for everyone, as every body is different.

Does endermologie work for men?

Currently, this salon is exclusively for women, therefore we cannot provide treatments for men.

Is endermologie painful?

Endermologie is a truly relaxing treatment that is rarely painful.
We will perform the treatment according to the customer's condition, so there will be no damage to the body or the face.

Are there any precautions to take when receiving a treatment?

Those who are not feeling well, who are pregnant/breastfeeding, those who are currently going for frequent check ups, those who have a chronic illness, or who are undergoing treatment may not be able to receive treatments.
For details, please refer to the precautions on endermologie.

What is the Endermologie Alliance? How is it different from the older models?

(1) The evolution of the head works on a wide range at once and brings a 3D stretch effect.
(2) The sensor automatically determines how much body fat you have in that particular area, and selects the optimum mode.
(3) Equipped with four modes that can be selected according to each customer.
(4) We have introduced an method that measure the effectiveness and makes full use of 2D and 3D.